Everything you need for health!
Make fitness a habit that keeps you living a healthy life! This motivation inspires the "BCR-Khatai" project to create sports center, fitness rooms, saunas, jacuzzies, SPA center, football pitches, as well as indoor pools for adults and children on the territory of the residential complex. Another benefit of the "BCR" project is that on the basis of one subscription, it is possible to visit various sports centers located on the territory of all residential complexes of our project.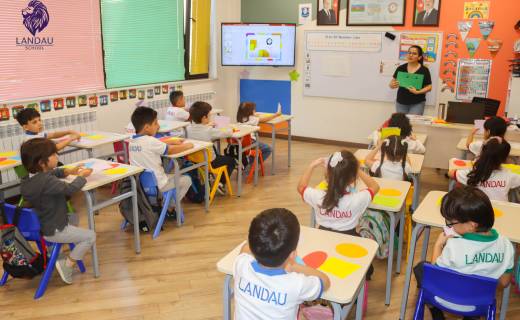 Kindergarten
The "BCR-Khatai" is happy to please little residents and their parents with the opening of a kindergarten on the territory of the residential complex that meets all safety conditions and offers hands-on, modern teaching methods and value-based education. Our well-equipped, positive and enriching environment has been specifically designed to enhance and deepen your child's learning experiences. Our programs are inspired by the famous Montessori method and are based on recent research and best practices in preschool education. Our qualified teachers encourage children to explore their curiosity in a safe environment and develop their senses of self-motivation and self-regulation, as well as their expressive language, problem-solving, cognitive and motor skills. Children are our future. The future starts at the "BCR-Khatai"!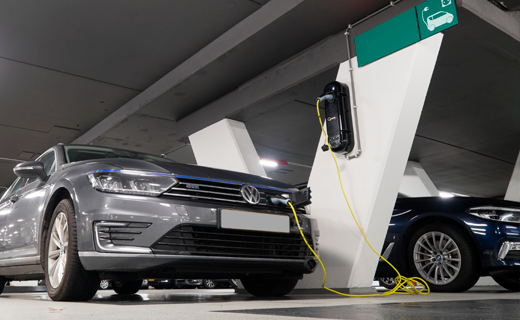 Recharge with our energy!
The smart residential complex the "BCR-Khatai" offers from 4 to 8 electric vehicle charging stations. Smart charging is one of our sole focuses. Charging stations provide connectors that conform to a variety of standards. The "BCR-Khatai" charging stations are commonly equipped with multiple connectors to be able to supply a wide variety of electric vehicles. Join us in opening a new page to the modern world!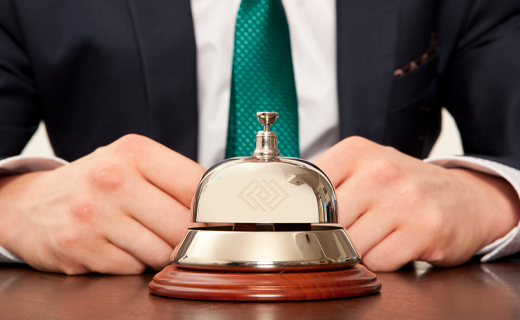 Concierge services
The "BCR" project always cares about the comfort of its residents. In accordance with the customers' expectations, the residential complex "BCR-Khatai" is designed to meet additional needs of residents without leaving the territory of the complex. A concierge marketing strategy of the "BCR" project allows us to embrace a way of understanding, engaging, and personalizing our clients' needs so we can develop a meaningful relationship with them from the very first interaction. With the help of the concierge services of the complex, residents can easily solve all household needs.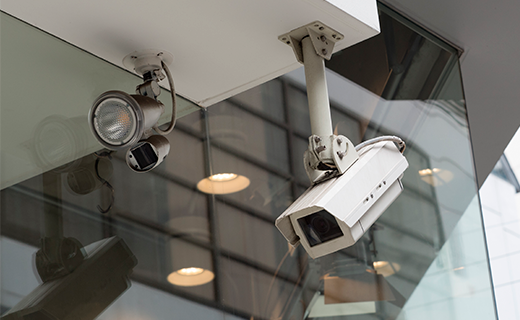 Safe life
24 hours security, video surveillance system in lobby, elevators, children playground, parking and other places of the residential complex, fire protection and security alarms, control of all entrances and exits of the buildings, as well as daily apartment cleaning corps testify to the high level of the services provided by the "BCR-Khatai".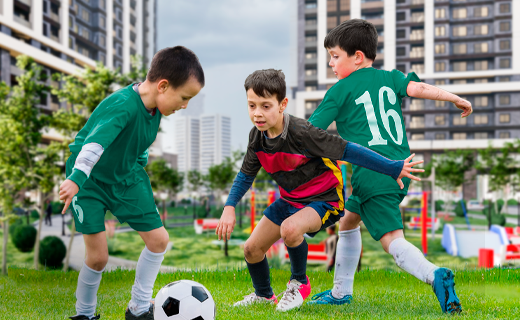 Small steps to big football
Want to inspire your child through sport? The "BCR-Khatai" offer a high energy, fun, creative and age-appropriate introduction to physical activity through football on the territory of the residential complex. We know development is key for children, especially with how rapidly they grow! Football activity with the "BCR-Khatai" will encourage an active lifestyle for the years to come, helping with your little ones overall wellbeing and day to day motivation.
Buy a fascinating apartment in the "White City" area at a price starting from 2200 AZN!