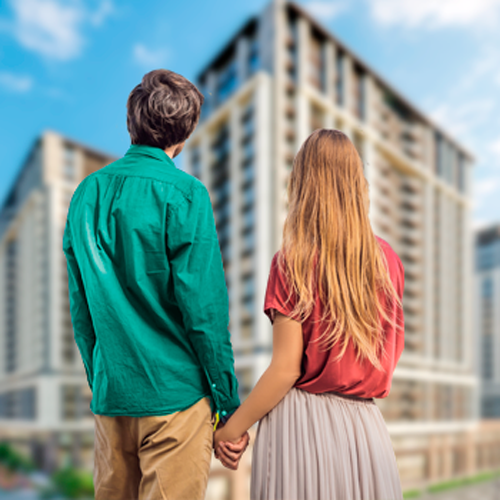 THE FUTURE BEGINS HERE!
It is time to make a change from "far from the center" to "comfort", "quality" and "everything is very close".
Modern and comfortable "BCR-Khatai" presents a completely new project of a residential complex located on an area of 3 hectares in the "White City" of Baku. 1, 2, 3 and 4-room apartments with an area from 65 sq.m. to 200 sq.m. meet all the desires and needs of residents and potential investors, as well as answer to the most modern and high-quality standards.
The unique design and the facade covering made from ceramic granite is a great advantage of the residential complex "BCR-Khatai", whereas the panoramic glass paintings create the feeling of space, bring coziness to your rooms and provide a great city view.
The residential complex, which includes popular cafes and restaurants of Baku, sports complex and entertainment centers for adults and children, is designed for the comfort of every family. We have built a complex that combines services designed to provide all the amenities for the residents of the complex. The "BCR Khatai" is not only an exclusive landscape, modern design, innovative hosing technologies, qualitative building materials and the newest engineering developments, but also the concept of a smart and comfortable life.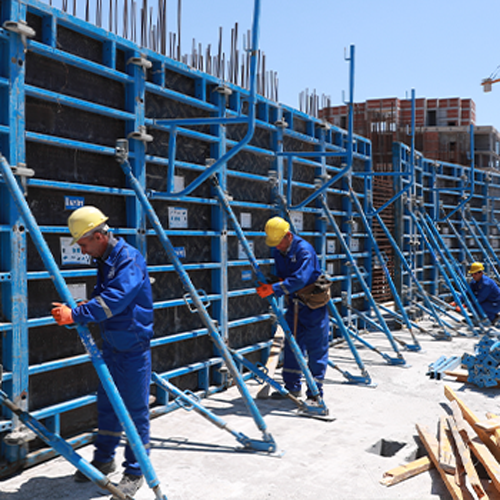 QUALITY
High quality building materials;
Stylish facade, surrounded by porcelain stoneware slabs and equipped with a ventilation system;
French type windows made of isosystemic aluminum 3-layer glass;
High-quality metal entrance doors;
16 passenger and 8 service fast and comfortable elevators, made by the European "KONE" brand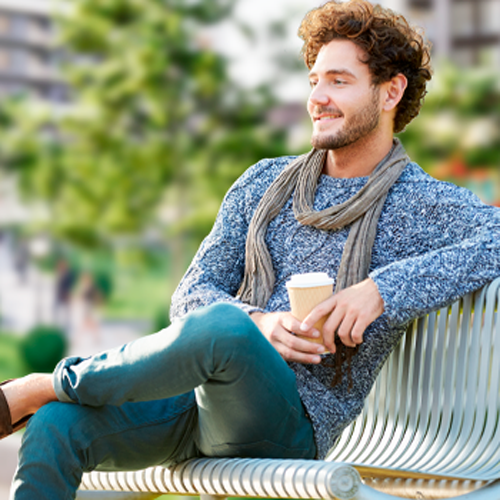 SAFETY AND COMFORT
Ecologically clean district
Closeness to downtown
Easy access way
24 hours security
Video surveillance system: lobby, elevators, children playground, parking and other places
Green courtyard
Magnificent view to the city
1, 2, 3 and 4-room apartments with an area from 65 sq.m.
The 3-level underground parking, accommodating 857 cars
High ceilings
Popular cafes and restaurants
Shops
Dry cleaning
Commercial infrastructure
Kindergarten
16 passenger and 8 service fast and comfortable elevators, made by the European "KONE" brand
Central system of heating
Host – based fire safety system
Standby generator system
Water reservoir
Cable and space television
High-speed internet
Electric vehicle charging stations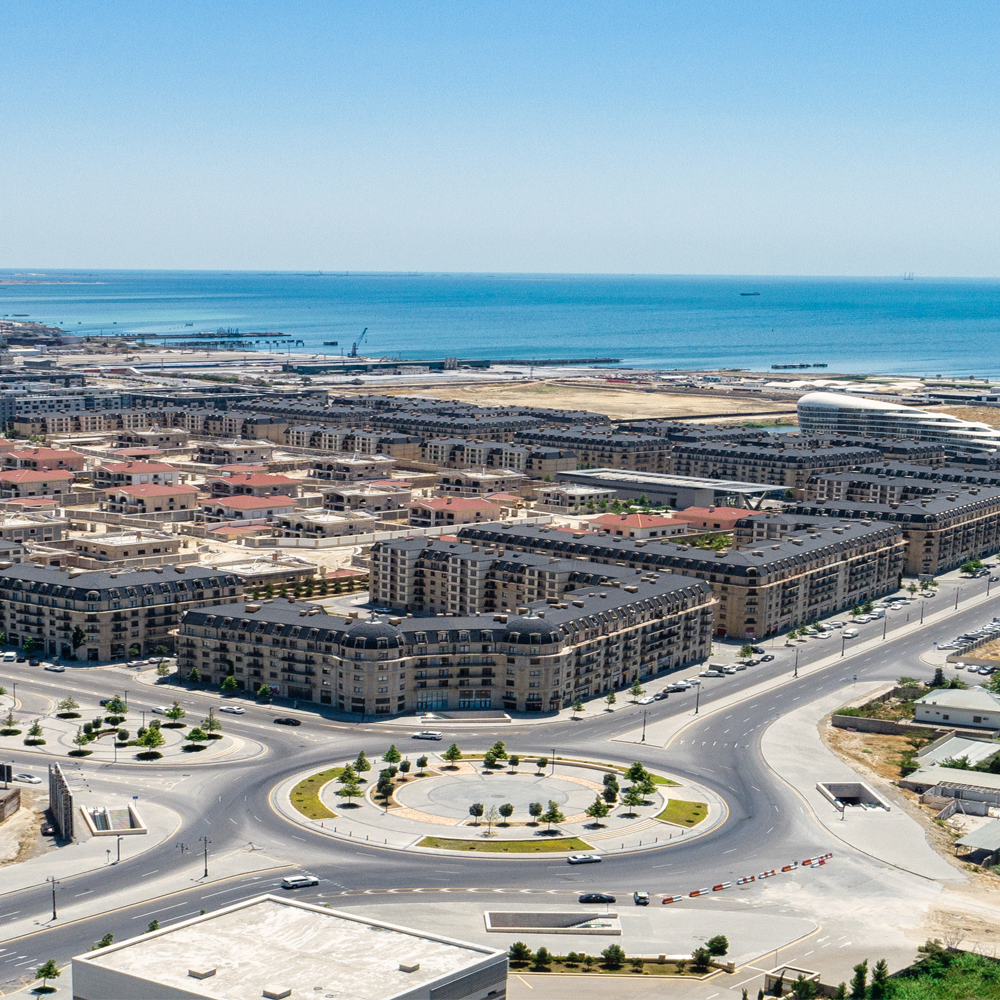 "BCR-Khatai" is a source of inspiration
Another benefit of the flats of the "BCR-Khatai" is breathtaking beautiful panoramic views on the magnificent Baku city which will be a source of inexhaustible creative inspiration for residents. The simple everyday experiences become the doorway to new thoughts and inspirations. What could be better than a light Baku breeze that generates the noise of a wave of the mighty Caspian Sea? It's great to start and end your day with this incredible picture.
The Caspian Sea stirs the heart, inspires the imagination, and brings eternal joy to the soul. The Baku Bay and Boulevard are as near as we come to another world just in 10 minutes' walk from the "BCR-Khatai" residential complex.
Eternity begins here with the "BCR-Khatai".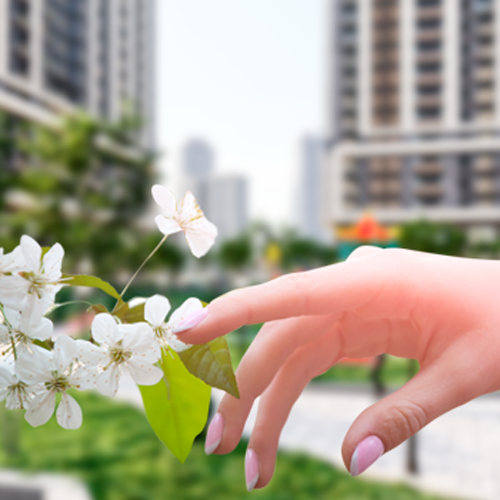 Clean environment, healthy children!
The state of our surroundings, tells the conditions of our soul. The "BCR-Khatai" experiences Heaven on Earth, making your homes, surroundings and leisure places portray a safe clean environment. A flat in an eco-friendly environment is much more than a pure housing; it is a continuation of the spirit of nature within us! Enjoy a cozy evening in a courtyard covered with lush greenery. Light Baku wind and a palpitation of leaves would help you to relax and have a rest after a hard-working day. When sitting on the garden benches among the flower beds and reading your favorite book or listening to music you can observe how your children are having fun at the ecologically clean and safe playground.
The "BCR-Khatai" is an address of an environmentally-friendly housing.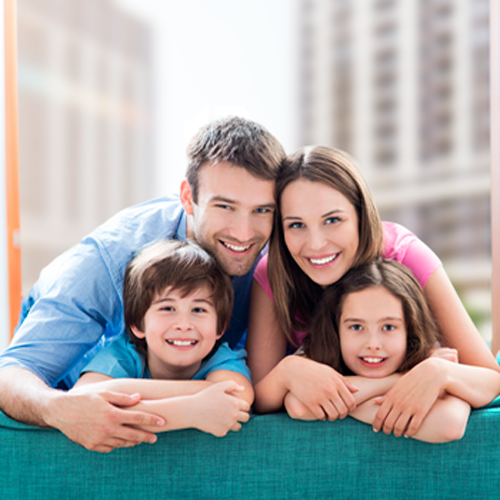 "BCR-Khatai" is for every family!
Modern life is difficult to be imagined without qualitative solutions to everyday needs, such as calm and remote living atmosphere, a high-quality commercial infrastructure and professional services. The "BCR" project plays a critical role in the conceptualization and execution of these needs and presents the most iconic residential complex ever delivered – the "BCR-Khatai". The "BCR-Khatai" is the house for those who like stunning Baku, who want to feel its energy, who know what real comfort and quality of life mean. Become the owner of high-quality apartments in the "White City" on favorable terms, thereby ensuring a happy and comfortable stay. Home comfort is the key to high productivity at work and harmony in personal life.
Furthermore, those who love prestige and high quality of life are sure to value the unique architecture image, inner layout organization and modern equipment of the "BCR-Khatai". Today having an apartment in the "BCR-Khatai" speaks for the high status and sense of exquisite taste of its owner. Apartments in the "BCR-Khatai" is not only a prestigious real estate, but also the sign of a special lifestyle.
The State Service for Registration of Real Estate conducts the state registration of ownership rights of a real estate in the "BCR-Khatai" residential complex, providing all necessary technical documents (ordering).
The "BCR-Khatai" adds a unique beauty to the architecture of incredibly beautiful Baku.
The "BCR-Khatai" is a perfect combination of three important factors: price, quality, location.
"BCR-Khatai" makes dreams come true!
Buy a fascinating apartment in the "White City" area at a price starting from 2200 AZN!